We provide value-add Financial Planning. 
Laying the financial foundation begins with identifying your goals.  Determining your financial goals helps design the path and steps it will take to get there.  We will listen to where you want to be in 1-3, 5-10, and 20+ years and help create financial goals for you to work towards.
We will determine how much you need to allocate to meet your financial goals, determine whether you are on track and will make recommendations to help you achieve your goals.
We offer comprehensive services such as:
financial goal setting,
budgeting,
retirement planning,
investment portfolio recommendations,
insurance analysis,
tax planning,
estate review.
Depending on what you need, we tailor our financial planning services to meet your objectives.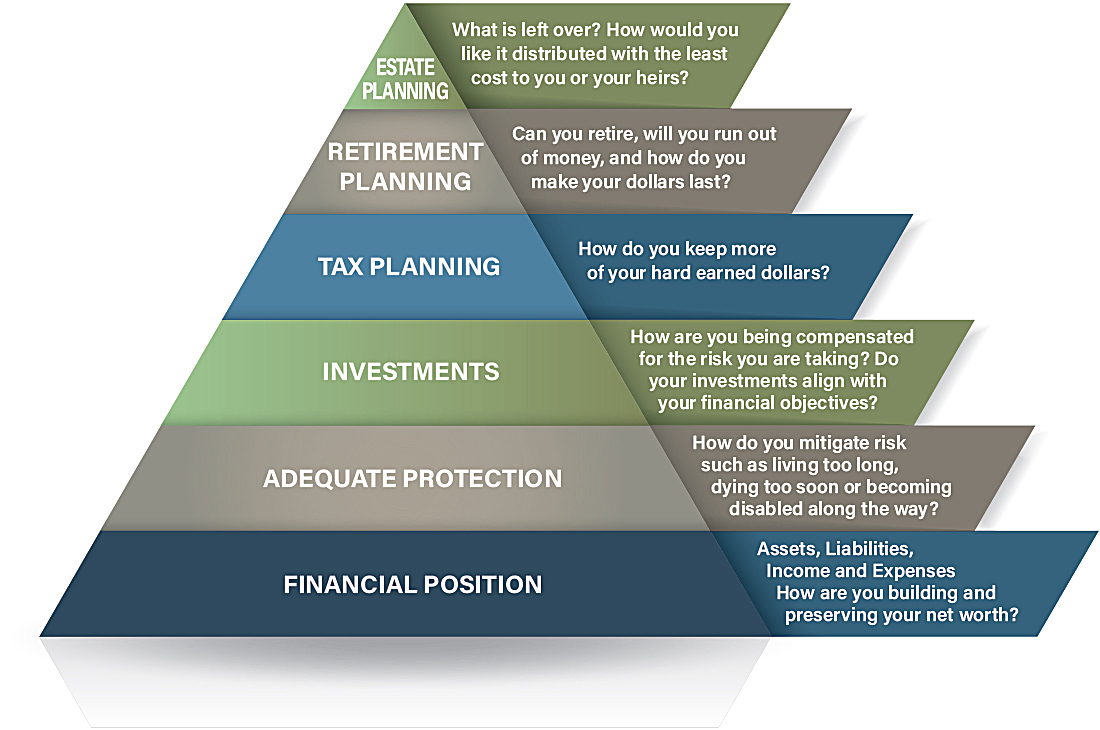 CLICK HERE FOR A FULL LIST OF OUR SERVICES